I bought Chanel Vitalumiere foundation in #30 Cendré the other week. After reading about it for so long I thought it was about time I gave it a try.
What Chanel say:
''Source of youth and light. This fluid foundation revives tired, dull complexions. Its fluid texture, containing moisturisers, ensures maximum comfort for the skin. Your complexion appears visibly rested, its vitality and luminosity are restored. The light texture of Vitalumiere fluid gives a slightly satin finish, for a radiant, natural, youthful-looking makeup.''
Comes in a pump bottle which gives just the right amount each use......
Swatch above. I'm not quite sure what Chanel class this foundation as? Light or medium coverage,but for me personally, it sits somewhere between the two. It is quite thin in consistency and I find it best applied with fingers. One and a half pumps is enough to cover the face an neck. It sheers out/blends with my skin beautifully and feels extremely light on. It evens out my skin tone well and gives it a really nice luminous glow. It's also really moisturising to the skin and never cakes or accentuates any dryness.
I can't fault it at all....It's fabulous and so it should be for the price. I'm almost wishing that I didn't like it as much as I do as my purse won't thank me for it....at £31.66 for 30ml it ain't cheap!
Here it is in action....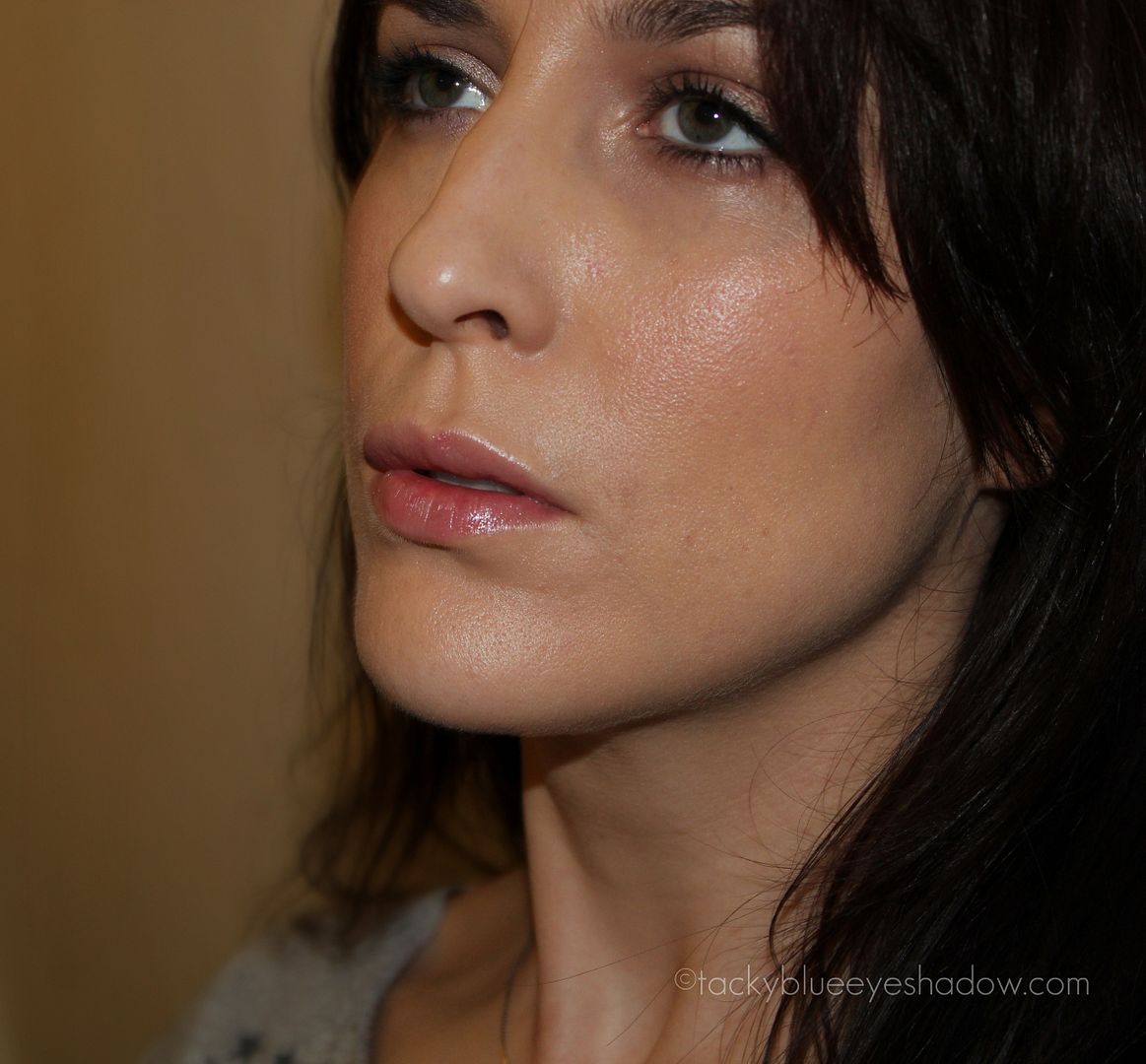 Anyone else a fan of Vitalumiere?