I went out for a few drinks on Saturday night and I thought I'd share with you my make up for the evening.
I opted to wear my favourite Mac eyeshadow of all time....Club!
This is the shadow I reach for the most for nights out. I love it that much I find it hard to choose anything else!
It's dark, smoky and sultry, and as it is a duo chrome, once applied it looks like you've put a lot more effort into your eye make up than you actually have. It appears that more than one colour has been applied when in reality it is just the one. It literally only takes a few minutes to apply and always looks amazing. It shimmers in the light and gives the eye almost a wet look under artificial lighting.
It is such an unusual colour. Just beautiful!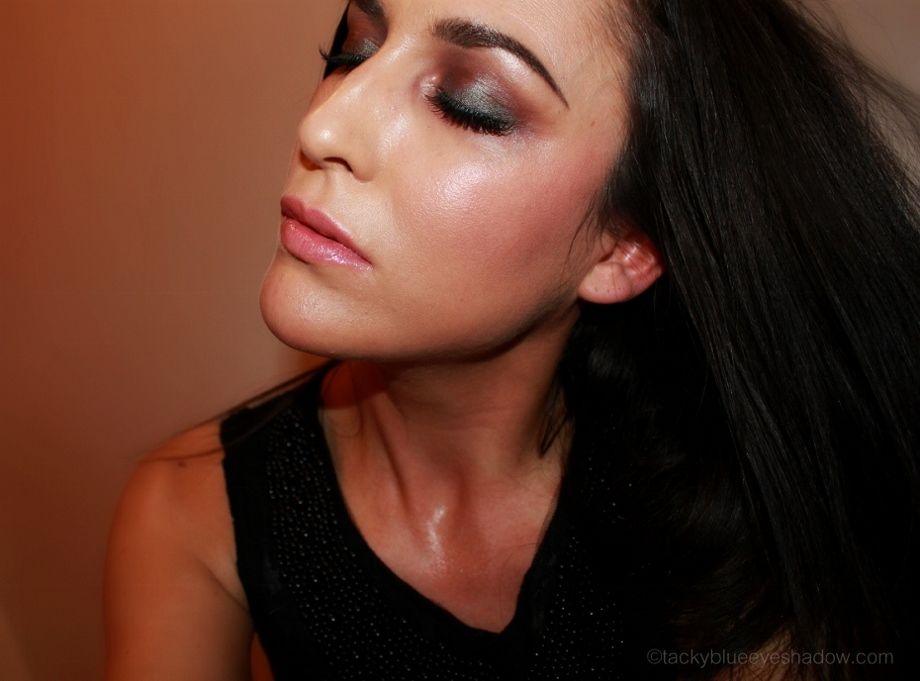 I'm wearing
Mac Studio Tech Foundation, NC30
Mac Brun (eyebrows)
Mac Club
Mac Mineralize Blush, Gleeful & Warm soul
Mac Mineralize Skinfinish, Glissade
Mac Strobe Cream
Mac Viva Glam II lipstick
Chanel Glossimer Lipgloss
No make up collection should be without Club. It will always be in mine!