Next up in my lipstick series is Mac Our Pick. Now this has long since been discontinued, but I blinkin' well love this colour, so I will have to include it here. It is a a taupe with a grey undertone and was a limited edition from Macs satin range.
Now if I apply this directly from the tube it looks a bit wrong and way too unnatural and heavy, making me look almost dead in fact. Instead, I apply it from the tube lightly and work it into my lips with my finger so it ends up looking more like a stain. It ends up looking so beautiful, a perfect nude/taupe shade on my lips. I think it looks incredibly understated and chic.
I really wish Mac would make this colour part of the permanent collection. I haven't found another shade out there that comes close. Well not yet anyway.
Here I am wearing Mac Our Pick Lipstick paired with Mac Smoke & Diamonds and Satin Taupe eyeshadows, which I think work wonderfully together......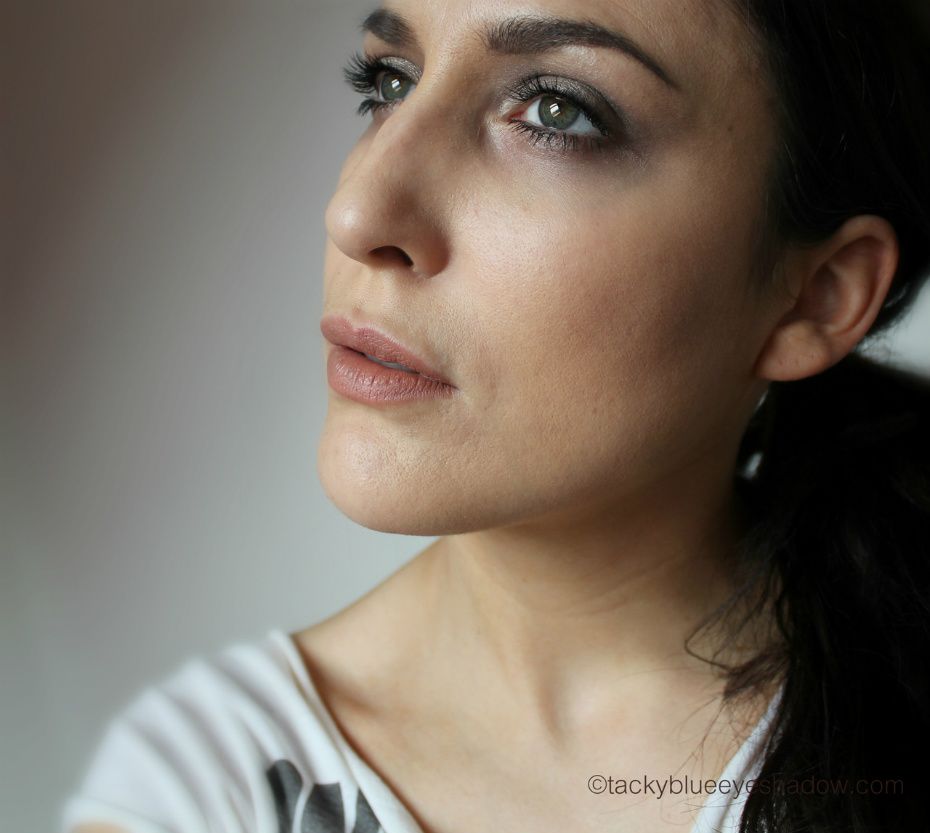 If anyone out there knows a dupe of this gorgeous shade, would you please spill the beans? I'm all ears!